If you watch any course all the way through, you will earn a certificate of completion for that course. You'll earn the certificate even if you didn't answer the quiz questions correctly (or attempt them at all). 
If you answer the quiz questions correctly, but don't watch the videos in a course all the way through, you won't earn a certificate, but you will earn the Validated Minutes for correct answers.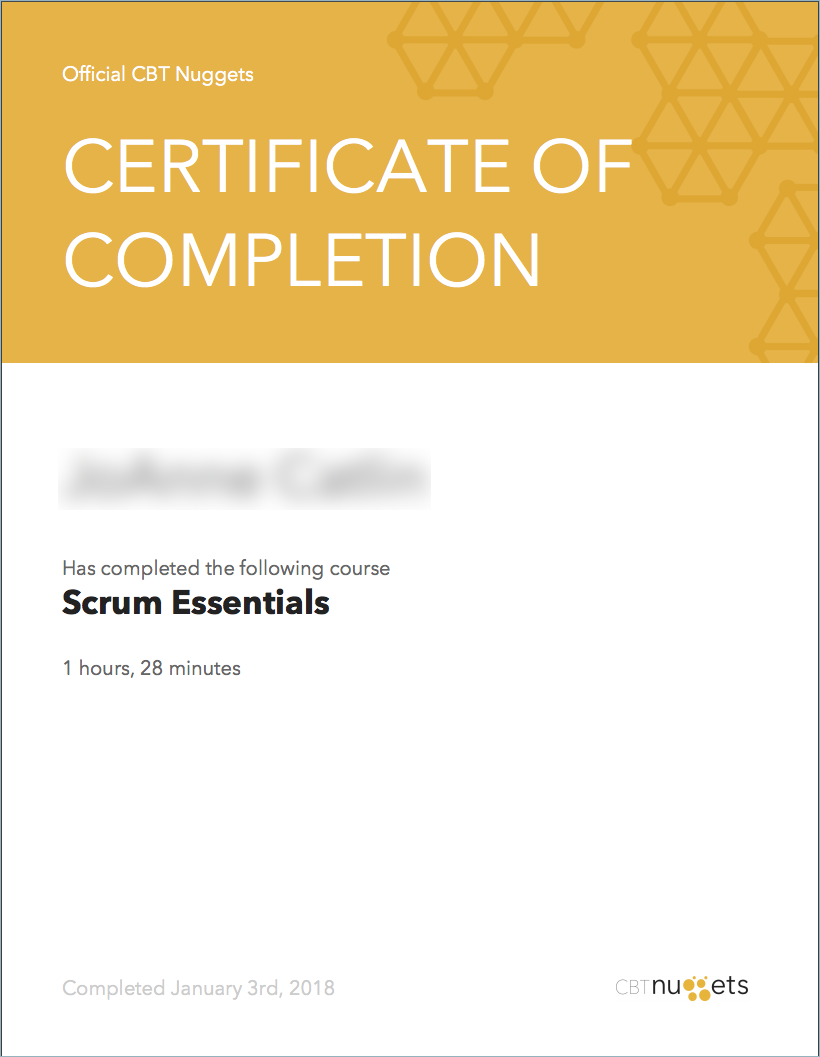 Finding and printing your Certificates of Completion
Sign in to the website, and click on your name in the right-hand corner.
Choose My Account. 
In the left navigation, click Certificates of Completion:



If you have completed at least one course, a list of your CBT Nuggets Certificates of Completion will appear:


Use the toggle to switch to your Certificates of Completion for CompTIA courses:
Note: CompTIA certificates will indicate how many CEUs you have earned by viewing a particular course. For additional information, see our CompTIA CEU FAQs article.



To view a certificate, click PDF next to the desired course. Then, you can print the PDF from there.