Comments Tab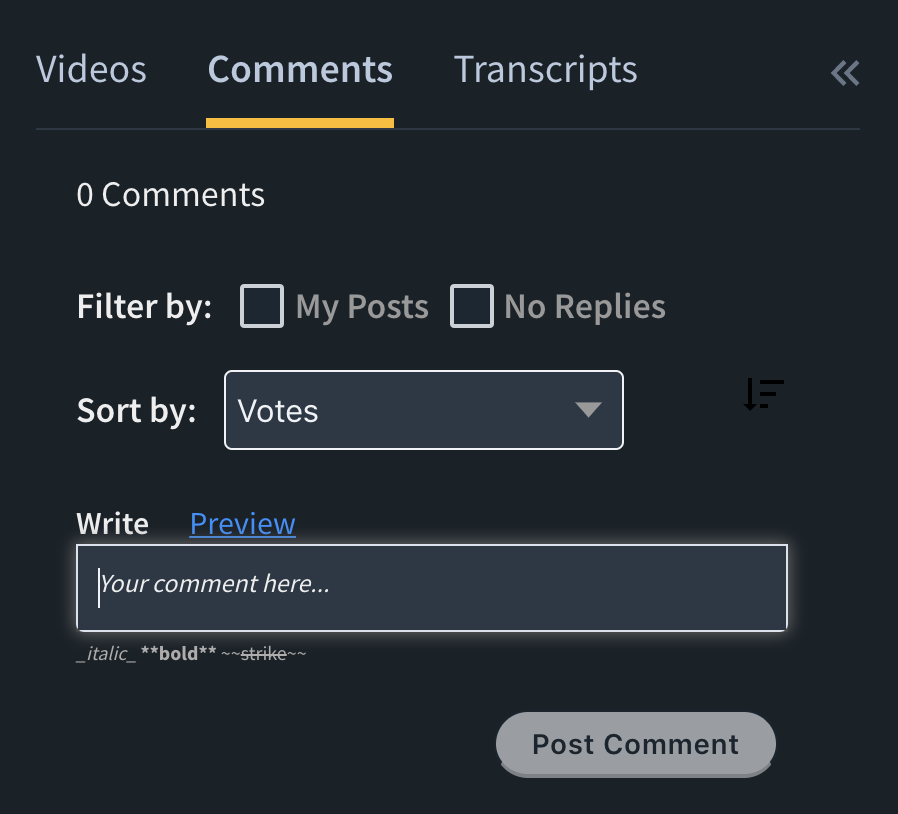 Using the Comments feature, you can leave Nugget-specific comments, which are tagged with your display name. You can also reply to comments left by other learners or CBT Nuggets staff, including trainers. We hope you'll post comments to tell us what you think or how you're mastering the concepts or to share your training goals.
Because our Comments feature provides an open forum for discussion, we do have some guidelines for learners to follow:
Respect for Fellow Learners
The following behavior will not be tolerated:
personal attacks or abusive or bullying comments

obscene, vulgar, or offensive language

comments that infringe upon personal privacy or publicity rights
Any and all hate speech will be reported and removed.
Don't Be a Spammer
CBT Nuggets expressly prohibits any outside marketing efforts or commercial activity engaged in through the comments. We do not support, authorize, warrant, or endorse any such commercial or marketing activities. We reserve the right, in our sole discretion, to remove posts that do not contribute to the CBT Nuggets learning experience.
Deleting Comments
If you want to delete your comment, click the ellipsis next to the comment and select delete. If you believe a comment made by someone else should be deleted, please reach out to Learner Support for assistance.
CBT Nuggets reserves the right, in its sole discretion, to change, modify, add, or remove all or part of these guidelines at any time, with or without notice.