When you search the CBT Nuggets catalog, search results will be tagged as either a course or a skill and will appear in either the Courses or Skills tab, respectively.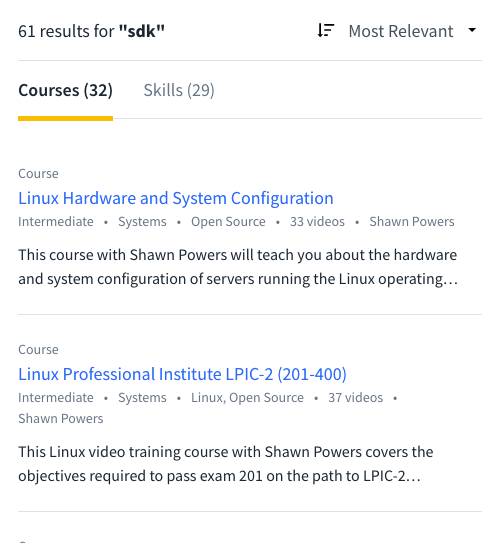 What is a Course?
A course is a group of one or more skills
Courses contain conceptual and practical skills that learners can apply to on-the-job situations or IT certification exams
Courses you are in the process of completing appear on your Course Progress Report
Courses you have completed appear on your Course Completion Report
You will earn a Certificate of Completion for each course you complete
What is a Skill?
A skill is a particular learning objective that is part of a larger course
A skill may be practical (e.g., something you can do) or it may be conceptual (e.g., something you know)
A typical skill will contain between 5 to 7 videos and can be completed in around an hour
A skill may be reused in multiple courses; when you complete a skill in one course, your progress will be reflected in other courses where that skill appears
Completion of a skill will not generate a certificate of completion